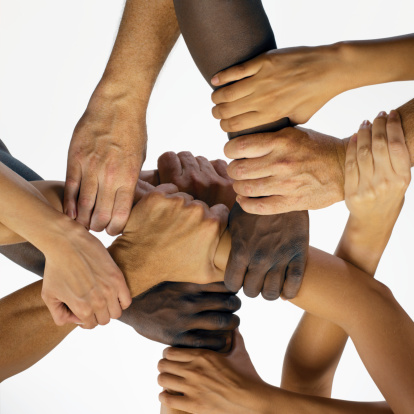 "What can we do to strengthen our service culture?"
This is a question we're often asked by leaders who are striving to sustain a positive culture in their organization.
Every organization has a culture. Whether it is positive or not is the question. Ideally, we want to continually shape a positive culture in our organizations. And we know that cultures- corporate, ethnic, sports teams, etc. are shaped and sustained by the behaviors, artifacts and language that are used. Celebrating your story though these channels in the workplace helps to strengthen your culture. Here are 3 quick tips on what you can start doing with these right now - today - to move the needle in a positive direction and strengthen your service culture:
1) Begin your next group meeting with a "Culture Clip". It doesn't need to be a media masterpiece; it doesn't need to be media at all if you don't have the resources. Simply a "clip-in-time" highlighting the best service behaviors of your team members, both with customers and fellow employees. How did they handle a situation that was presented to them...or how did they proactively act to avoid a situation from happening? In essence we want to highlight- as much as possible- great service-focused behavior as "the way we roll around here."
2) Display an artifact of your founding in a common area. And leave it there as a reminder of "from whence we came..." It is common to hear and see around the halls at Disney "It all started with a mouse..." accompanied by early drawings of Mickey Mouse. And, at PJ Food Service (the entity that supports Papa John's stores) is displayed the first dough mixer that Papa John used to make pizza out of the back of the broom closet in his first restaurant. These are great examples of celebrating corporate culture that engages employees in the workplace.
3) Celebrate your unique organizational language by challenging your team to develop a story using as much of your organization's language and acronyms as possible. (Be sure your organizational language uses words designed to support your culture). Then, read these stories in your next all- team meeting and reward the winner(s) with a mini relic, photo or drawing of the artifact that you display in the common area.
Sustaining and growing your corporate service culture in the workplace is an on-going process, made up of many, many touchpoints. Your actions each and every day will either strengthen or chip away at your culture. Including these simple strategies is a powerful way to strengthen your organizations culture of service.
Please share how you have supported your service culture in the workplace with these or similar strategies...we'd love to hear!
You also may be interested in:
ABOUT DONNELLY EFFECT: With over 20 years of Disney leadership experience, Mike Donnelly, Chief Experience Officer (CEO) of Donnelly Effect shares his insights on Talent Selection and Hiring, Employee Onboarding, Customer Experience, Workplace Culture and Leadership- among others. Donnelly Effect is home of the exclusive "World-Class Workshop" series and offers consulting services and keynote addresses to audiences of all sizes and industries. Since 2004, Mike Donnelly has been a contracted Disney Institute Facilitator, delivering Disney training to audiences across the United States.