Just the word "CRISIS" spikes human emotion like few words in the English language. We know that when emotion is high, it becomes more difficult to communicate with your people and your customers. So first things first: remain calm, or, as we say in our organization, "let's keep our head", take a deep (covered) breath and focus on actions that you can control.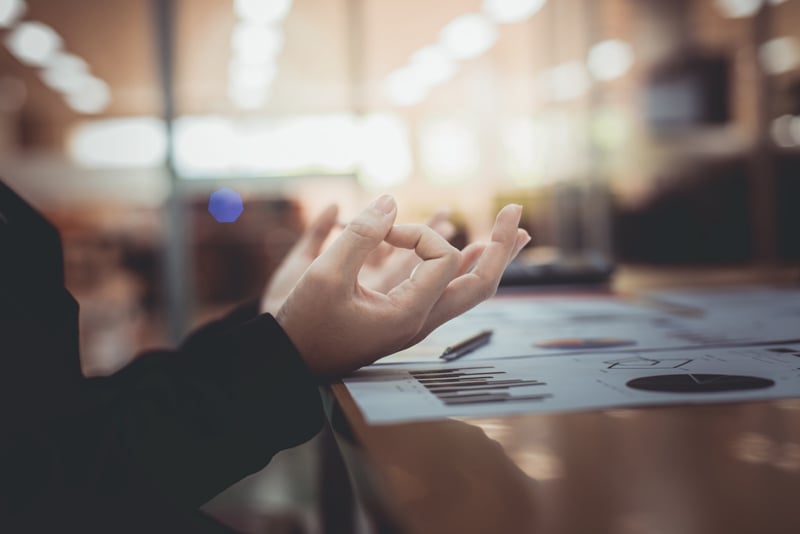 The good news? Most every crises has a natural life span. A beginning, a middle, and an end. Each of these stages present unique opportunities to solidify, build trust with and even grow your customer base while doing your part to help. Consider these important steps at each stage of the storm to allow your organization's true colors to shine!
Beginning Stage:
Anticipate: Put yourself in the shoes of your customer. If your organization anticipates a disruption in your service, the sooner you let them know the better. The key here is to get ahead of the disruption and give your customers as much time as possible to absorb and plan for the disruption. Of course, your first priority is the safety and security of your team and your customers. Your customers will understand that. Remind them early and often.
Communicate: Calm, open and honest information is power for your customers and employees. As you communicate with your customers remember- when the expectation is that there will be a challenge, then that challenge creates less frustration. You can help customers see through the fog of panic with your best assessment of the things that you control.
Ameliorate: What types of reasonable redress can you offer your customers? Can you suspend or reduce any painful policies that effect your customer? Are there ways for your organization to assist inside the crisis? Is your organization in a unique position to help out and become the hero in the storm?
Middle Stage:
Revisit 1,2,3: Anticipate, Communicate, Ameliorate. As conditions change. Connect with your competition and similar organizations to share best practices. When you identify best practices communicate them to your customers and your community.
End Stage:
With the end of the crises on the horizon, it's time to once again get ahead of the curve. Celebrate your awesomeness throughout the crisis and the loyalty of your customers. Remind them that you got through this together. Welcome them back and paint a picture of a brighter future.
Here's the way
Donnelly Effect is applying our own blog advice with you, our customers:
ANTICIPATE: Need some ideas to help you through the coronavirus?
COMMUNICATE: See our SPARKS blog and our contact information on www.DonnellyEffect.com.
AMELIORATE: It's free to connect with us. We'll get through this together!
---
Want to BE MORE EFFECTIVE? Follow us on the journey:
ABOUT MIKE DONNELLY
: With over 20 years of Disney leadership experience, Mike Donnelly, Chief Experience Officer (CEO) of Donnelly Effect shares his insights on Talent Selection and Hiring, Employee Onboarding, Customer Experience, Service Culture and Leadership-among others. Donnelly Effect is home of the exclusive "World-Class Workshop" series and offers consulting services and keynote addresses to audiences of all sizes and industries. Since 2007, Mike Donnelly has been a contracted Disney Institute Facilitator, delivering Disney customer service training to audiences across the United States.