Donnelly Effect delivers 17 in '17: 17 actionable SPARKS to ignite your team for better leadership, customer and employee experience and a better bottom line.
We've all heard countless examples of people willing to shun companies after a less-than-pleasant service experience. But we rarely hear about people who patronize over-the-top service.
Unfortunately, customers are more likely to punish bad service than REWARD a delightful one. It's often the disheartened customer on their last straw who becomes most damaging to your brand. But if we flip the tables and focus on creating a positive customer experience from the very beginning, we'd revolutionize this ill-fated reality.
If you could ensure that your customers have a good experience every single visit, would you do it? The first interaction of any customer experience is more important than we realize, and as leaders, we can put processes in place to create awesome arrivals every time. The key? Stack the deck.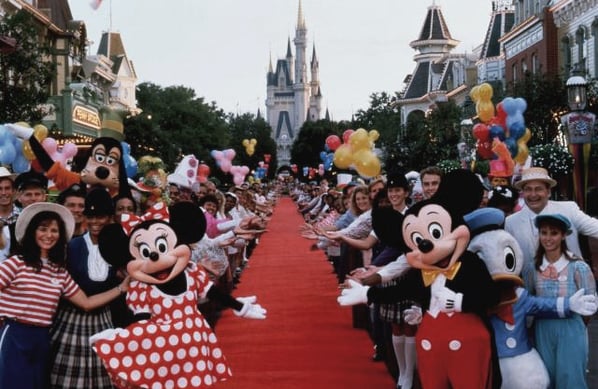 Stacking the deck
The opportunity to influence a customer begins immediately upon arrival. Leaders should evaluate their arrival strategy and influence that impression by "stacking the deck" with their best people up front. Would a starting pitcher wait to throw his best pitch until the 7th inning? Well, if his goal was to be competitive, he'd likely debut it right away in hopes to deter any batter with a hit streak.
To encourage an agreeable experience, lead with your most PROACTIVE, ENGAGED, and EXCITED individuals to represent your organization in its best light. Your front-line employees are your most valuable players and they are a crucial first step in creating loyalty.
Why this is effective
During my time as a Walt Disney leader, I learned that customer experience is a business strategy — one that must involve effective and emotional arrival strategies that translate to the bottom line.
Here's why: While you never want to assume service mistakes, we all know they sometimes happen. If a customer experiences a pleasant first interaction, they are more likely to forgive us when (not if) we mess up deeper into the experience. We can account for these errors by proactively using our best people to put our best foot forward.
For example, hungry patrons are likely to pardon a long wait-time for their food if the restaurant staff has previously engaged with them upon arrival, acted in a courteous manner, and established an emotional connection. We need to look no further than Chick-fil-A's predictably long wait lines and booming revenue to know this strategy works. However, a grumpy employee who skips these behaviors with a customer teetering on the edge of disappointment has just put the final nail in the proverbial coffin.
I'll say it a thousand times if I have to:
Happy Employees = Happy Customers.
Be DELIBERATE in your efforts to transform your customer experience by relying on your best employees to create awesome arrivals. Then, watch in amazement as they directly REINFORCE your service culture along the way!
Want to BE MORE EFFECTIVE? Follow us to learn every 17 in '17:
Missed our previous SPARKS? Check them out below!

ABOUT MIKE DONNELLY: With over 20 years of Disney leadership experience, Mike Donnelly, Chief Experience Officer (CEO) of Donnelly Effect shares his insights on Talent Selection and Hiring, Employee Onboarding, Customer Experience, Service Culture and Leadership-among others. Donnelly Effect is home of the exclusive "World-Class Workshop" series and offers consulting services and keynote addresses to audiences of all sizes and industries. Since 2007, Mike Donnelly has been a contracted Disney Institute Facilitator, delivering Disney customer service training to audiences across the United States.