Leaders often end up in their leader or manager roles by default.
Let's face it-how many organizations are working ahead of the 8-ball and comprehensively grooming their employees to take on leadership roles? Generally, which organizations can devote resources to not only operate the business to meet today's demands, but also work one-on one to identify strengths, opportunities, skills and talents? We're here to tell you that grooming leaders is ideal-and we also understand that is likely not the norm. So, for those organizations and the lucky employees that find themselves "overnight leaders", here is a crash course in leadership, in 4 easy steps.
Admittedly, I was introduced to these steps from a gymnastics coach. Yes, a gymnastics coach presented these in a parent meeting and since then, they have stuck with me; these coaching principles have huge application to leader roles. Without further ado, we present to you Leadership Lessons From a Coach: in 4 Easy Steps:
BE FAIR.
Leaders can still optimize employee strengths while being fair to their team and the organization. Fairness equates to actions such as:
1. Holding all people accountable to performance and behavior, not just a select few.
2. Communicating information to everyone and taking pains to ensure that everyone has the opportunity to be informed.
3. Modeling behavior by adhering to the same policies and expectations as your employees.
CARE.
Show your team that you care about their personal and professional goals.
Encourage team members to care for each other too. Caring takes on many forms and working with the knowledge, belief and evidence that your leader and co-workers care about your success and you care about theirs makes for a more productive and lower stress environment.
BE DEMANDING.
This relates to having high standards and raising expectations.
Your role as leader is not to merely baby-sit your staff. Rather, your role as leader is to inspire your team to achieve more than they thought they could. Set high standards, communicate your vision, remove barriers, and expect excellence.
BE POSITIVE.
Great things can be achieved in a positive environment and from a leader who is positive and encouraging.
Much research has been done on the subject, and surely you can relate in your daily life how positivity breeds creativity and productivity.
Whether a seasoned or novice leader or coach, you can be sure to begin (or continue) your journey toward successful leadership by incorporating these 4 steps to your leadership regimen. Let us know what you think about what you've read. What has your experience been with the above principles? We'd love to hear from you!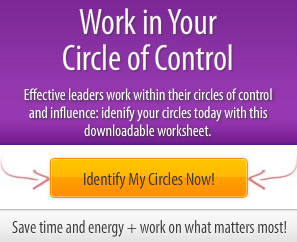 ABOUT DONNELLY EFFECT: With over 20 years of Disney leadership experience, Mike Donnelly, Chief Experience Officer (CEO) of Donnelly Effect shares his insights on Talent Selection and Hiring, Employee Onboarding, Customer Experience, Workplace Culture and Leadership- among others. Donnelly Effect is home of the exclusive "World-Class Workshop" series and offers consulting services and keynote addresses to audiences of all sizes and industries. Since 2004, Mike Donnelly has been a contracted Disney Institute Facilitator, delivering Disney training to audiences across the United States.