I've got a bone to pick with the

"certificate of achievement"

-- you know, the fancy print-out paper personalized to acknowledge the accomplishments of someone special. It's a popular prop among team leaders who want to reward and recognize. Sadly, I've seen its presentation done wrong too many times and I've had enough!
I'm often asked my thoughts on how organizations can build a better culture of "thanks" via an employee recognition program. It's easy, really: Identify processes, milestones, or efforts worthy of praise, then brainstorm simple, yet thoughtful ways to recognize those who have achieved or surpassed them.
The "certificate of achievement" is a perfect ritual for praise. It's easily customized for departments or types of reward, it's cost-effective and, when implemented thoughtfully, it's significance is appreciated and celebrated by all involved. Unfortunately, the intent behind most achievement placards get stifled by a subpar delivery system.
BEWARE:

the un-framed certificate of achievement

Inspired and engaged employees are truly the backbone of service-oriented organizations and leaders should treat their team as such. Here's the rub, think about and the message that an un-framed, run-of-the-mill certificate of achievement sends to your people. Surely you can do better than a print-out piece of paper.

Ditch the standard issue template and amp it up people. Use their full name in full color, grab a black $10 picture frame and frame it up. Before you do that, have the CEO sign it. Better yet, have her PRESENT IT.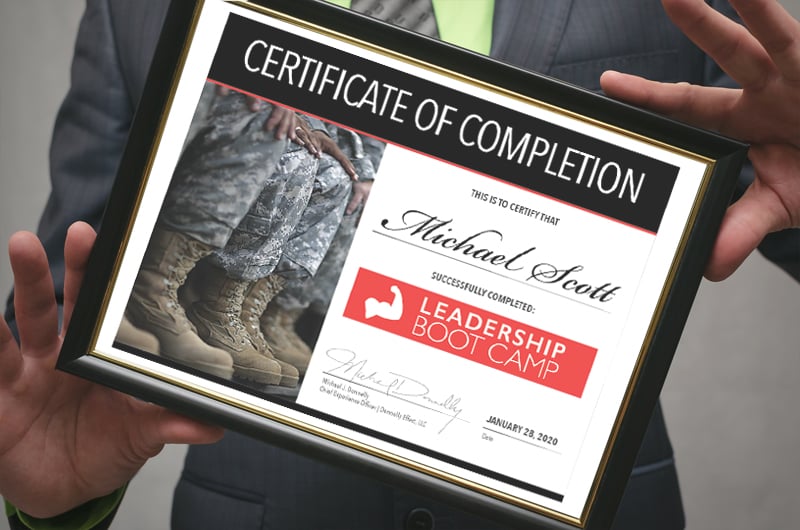 CONSIDER THIS:

when your organization recognizes an employee for a job well done, is it rooted in tradition and genuine appreciation or is it regarded as a task that has to "get done?"


EFFORT:

the best type of rewards and recognition program

The key theme here is effort. Little things matter most when caring for – and thanking – your people. Reward and recognition programs are not rocket science or brain surgery. Employee recognition is simply a matter of finding small ways to ignite that inner glow that comes with knowing an achievement has been noticed, appreciated, and celebrated.

It is important to remember the point of recognition when building a culture of "thanks." People are motivated by more than money. Most of us crave positive feedback, attention for extra effort and acknowledgement from leaders and peers.
What processes do you implement in your organization to build a culture of thanks that rewards your people compassionately? Share with us in the comments below! And let us vow to
NEVER

deliver an unframed certificate of achievement again.

---
Want to BE MORE EFFECTIVE? Follow us on the journey:
ABOUT MIKE DONNELLY
: With over 20 years of Disney leadership experience, Mike Donnelly, Chief Experience Officer (CEO) of Donnelly Effect shares his insights on Talent Selection and Hiring, Employee Onboarding, Customer Experience, Service Culture and Leadership-among others. Donnelly Effect is home of the exclusive "World-Class Workshop" series and offers consulting services and keynote addresses to audiences of all sizes and industries. Since 2007, Mike Donnelly has been a contracted Disney Institute Facilitator, delivering Disney customer service training to audiences across the United States.