Donnelly Effect delivers 17 in '17: 17 actionable SPARKS to ignite your team for better leadership, customer and employee experience and a better bottom line.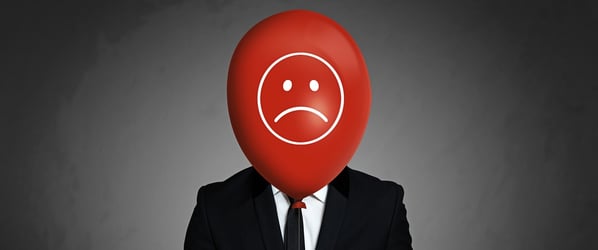 During my time as a Disney leader, I noticed two common characteristics of GREAT leaders:
FIRST, they have an overwhelming desire to identify and fix what's broken - whether that be an outdated procedure, a faulty product, or an unproductive, unhappy employee.
SECOND, great leaders care about their team's wellbeing. With that being said, leading chronically unhappy people is the worst! When a relationship is doing more harm than good, leaders can - and should - help Grumpy find his happiness elsewhere.
Care about your employees…where ever they go
Unhappy people drag everyone down. Their down-in-the-dumps behavior affects everyone around them, from fellow team members to the customers they're serving. Before their attitude transmits to a sinking office morale, or worse, your bottom line, world-class leaders need to address it. And the best time to address this situation was yesterday.
DON'T WAIT: Think about the team you lead today. Are they happy? Fulfilled? Engaged? Or are they chronically unhappy, disenchanted, and unproductive? Employees in this second group will do the most harm to your business – so address it now!
Communicate with EMPATHY: Sometimes their moods have nothing to do with work and are solely dependent on an outside factor. Be supportive in this case. However, if your employee is angry as a result of work related issues, you need to step in immediately. Open a dialogue with them and get to the root of the issue.
Leaders that care should say 'I care about you and I care about your career. You don't seem happy. How can I help you find your happiness elsewhere?'
Why this is effective:
While drowning in performance metrics and organizational development, it's easy to lose sight of the big picture. We're all humans who want to live a happy and fulfilled life - in whatever environment suits us best. If your employee would be better suited elsewhere, it's your responsibility as a leader to care for them, regardless of their contributions to your organization.
Employees who feel fulfilled and empowered tend to thrive in their environments better than those who feel unattached. For most, it's not about the paycheck. It's not the emails or the daily grind that influence their workplace moods. It's about their emotional investment. Those who are inspired by the mission and put value behind their day-to-day responsibilities are the happiest. A team is only as strong as its weakest player. Therefore, you should strive to have everyone emotionally invested in a genuine way.
From a business standpoint, the time you waste trying to mold the unhappy employee into something worthwhile may be better spent leading a star employee to greatness. Disgruntled employees can cost your company millions in revenue due to low productivity, injury as a result of carelessness, and a lack of loyalty overall.
Unhappy employees bring down the mood of other workers and your customers. A customer's intent to return is heavily influenced by their service interactions. If a Grumpy is exposed to an unassuming customer, the customer is less likely to have a positive customer experience.
Take the time to have HONEST and OPEN CONVERSATIONS with your employees this week. You'll find that this thoughtful and caring approach will serve both you and your staff better in the long run.
Want to BE MORE EFFECTIVE?
Follow us to learn every 17 in '17:
Missed SPARKS #1 & #2? Check them out below!

ABOUT MIKE DONNELLY: With over 20 years of Disney leadership experience, Mike Donnelly, Chief Experience Officer (CEO) of Donnelly Effect shares his insights on Talent Selection and Hiring, Employee Onboarding, Customer Experience, Service Culture and Leadership- among others. Donnelly Effect is home of the exclusive "World-Class Workshop" series and offers consulting services and keynote addresses to audiences of all sizes and industries. Since 2007, Mike Donnelly has been a contracted Disney Institute Facilitator, delivering Disney customer service training to audiences across the United States.