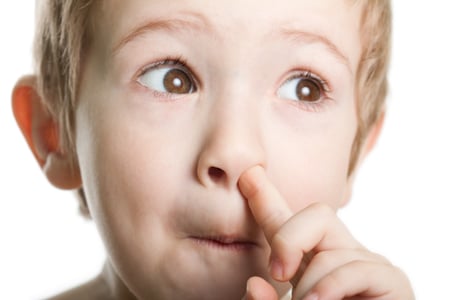 "How can I create a culture of service in my organization?"
When working with clients intent on improving customer loyalty, we're often asked, "How can I create a culture of service in my organization?"
We get this question often, because like people, organizations are creatures of habit... and habits are powerful things. Left unchecked, bad habits slowly, but inevitably, creep into the organizations people, places and processes. They begin chipping away at the underpinnings of your service culture until it ebbs then crumbles.
The good news is, like bad habits, good habits can be created and institutionalized by effective leadership. Of course it takes a lot of hard work, and you have to stick with it, but creating good habits can, and do change the direction of organizations for the better. Here's a quick example: scripting.
Implementing a script is a simple way to create good habits (where bad habits have crept in) in a customer interaction. When we go to Disney it's, "Have a magical day", when we go to Chick-fil-A we hear, "It's my pleasure" - Every time! This may seem like a small thing, but it really is not, it's a concerted and sustained effort by everyone in the organization to hold people accountable to a standard until it becomes a good habit.
McDonald's tried scripting some years back and failed. In their drive-throughs they wanted the person taking your order to up-sell you on a dessert or supersized drink. However, their initiative failed- and they fell back to bad habits. Their remedy for this bad habit? Record and play an up-sell script. So at the beginning of every drive through interaction you get a scripted recording, then you have a pause.......then a live (but very different person) takes your order. Sloppy, ineffective bad habits creeping and chipping away at the Golden Arches- and bad habits lead to poor economic outcomes as evidenced in their last earnings report.
Helping your organization and its people create and sustain good habits- habits that support a culture of service- will ultimately result in delivering a world-class customer experience!
Check out more resources about how to improve your service culture and customer experience:
Does your organization have a healthy culture of service? Take our on-line assessment to find out:
ABOUT DONNELLY EFFECT: With over 20 years of Disney leadership experience, Mike Donnelly, Chief Experience Officer (CEO) of Donnelly Effect shares his insights on Talent Selection and Hiring, Employee Onboarding, Customer Experience, Workplace Culture and Leadership- among others. Donnelly Effect is home of the exclusive "World-Class Workshop" series and offers consulting services and keynote addresses to audiences of all sizes and industries. Since 2007, Mike Donnelly has been a contracted Disney Institute Facilitator, delivering Disney training to audiences across the United States.