If customer experience is not part of your strategy, what are you waiting for?
We've all been to the doctor's office or insurance office and seen the sign that says "the best compliment you can give is the referral of family and friends". Corny? YES, yet absolutely true. Each B to B or B to C organization is in business to provide products or services to an end user (customer), and each relies on customer experience to drive business results...
While some organizations rely less on their customer experience (ie the Department of Motor Vehicles and most government services), an overwhelming majority of organizations rely heavily on customer experience in order to stay afloat or best case: THRIVE! So, should customer experience be your business strategy? No doubt!
Is Customer Experience just the "New Customer Service"?
Customer Experience (CX) is more than simply customer service. Customer experience has an emotional tie and we define it as: the feeling, and emotion that consumers have and remember regarding their interaction with your organization. Customer experience is not finite- it extends before, during and after personal interactions. A customer's experience is "The sum of all experiences a customer has with a supplier of goods and/or services, over the duration of their relationship with that supplier."
Customer experience is the result of the culmination of everything you do in your organization (see Donnelly Effect's Model): strategy, execution, marketing, product development, hiring, workplace culture, training and development, processes, physical space, technology, etc., so do them well.
CX directly impacts a customer's:
Intent to refer
Intent to return
CX directly impacts an organization's:
Profitibility
Margin
Opportunity
Growth
Organizations that don't focus on these metrics; organizations that haven't identified what DRIVES these metrics...are simply biding time and losing huge opportunity to solidify their own growth and success. What's more, improved customer experiences often SAVE money and time in reduced service recovery efforts, payroll hours and employee turnover.
What should leaders do?
In a world where consumers are making buying decisions based on their experience, leaders are strongly encouraged to invest resources- both capitol and human- into improving and innovating their customer experience.
70% of buying experiences are based on how the customer feels they are being treated – McKinsey
At the end of the day, customers are what we are seeking- whether returning (as in retail and hospitality) or as referrals (as in insurance and healthcare).
Customers have a choice and are exponentially more likely to return when they have had a delightful, differentiated customer experience. Are you differentiating yet? And, is expereince a driver of your business strategy?
Check out more on CX as a Business Strategy HERE.
Learn more:
*Does your workplace culture support CX? Complete the Culture Assessment below to find out: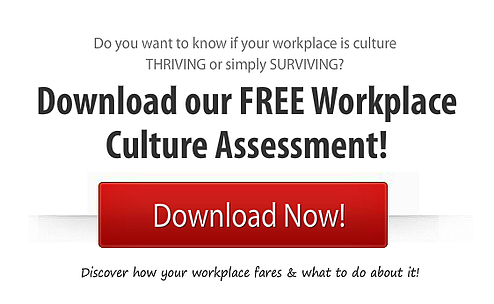 ABOUT DONNELLY EFFECT: With over 20 years of Disney leadership experience, Mike Donnelly, Chief Experience Officer (CEO) of Donnelly Effect shares his insights on Talent Selection and Hiring, Employee Onboarding, Customer Experience, Workplace Culture and Leadership- among others. Donnelly Effect is home of the exclusive "World-Class Workshop" series and offers consulting services and keynote addresses to audiences of all sizes and industries. Since 2007, Mike Donnelly has been a contracted Disney Institute Facilitator, delivering Disney training to audiences across the United States.