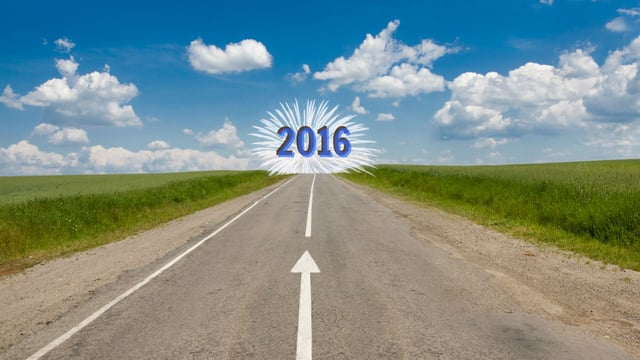 As a leader, the new year is the perfect time to amp up your customer experience expectations.
The year is fresh, and challenging your teams to go an extra inch (not mile) can translate into a differentiator that your customers will notice and reward you with their loyalty.
Here's a step by step plan to lay out your customer experience vision for the entire year...
Step 1: Begin with the end... meaning "fast forward" your team to December of 2016. Walk your team through the ideal customer experience 12 months from now, touch point by touch point. Include employee interactions with both internal team members and external customers. Show them the setting: the physical areas that will be improved over the next year. Talk about why you'll be spending money to improve the setting both "on stage and back stage". Finally, Ask your team for their suggestions on processes that work well and those that don't.
Step 2: Working backward from December 2016, simply chart out each milestone you'll need to hit to achieve the ideal customer experience. Note milestones (big and small) every month.
Hint: Front load a few quick wins in January to gain momentum and energy.
Another Hint: Give yourself some milestones, too.

Step 3: On each progress review, make sure to highlight and celebrate the achievement of each milestone. Continually remind your team of the December 2016 goal and use key, repeatable messages that remind them of your continued focus, i.e.:
"In January we laid our 2016 vision..."
"Here's our progress toward our ideal customer experience"
"Milestone after milestone we're moving toward the ideal customer experience"

Step 4: Road Show It: Get out of the conference room and into your pre-shift meetings. Make it your resolution to touch every front line team member every month. Why? Because discussing your progress toward the ideal customer experience connects them with your vision. An e-mail or voice message doesn't count. It's got to be YOU, live and in person, adding context and texture to every milestone.
It's easy to get wrapped up in the day to day; profit and loss statements, labor percentages and sales goals creep in and nibble away at your vision. But the most successful leaders- who reach their goals- take a methodical approach and persevere. Take a page from that book and follow these 4 steps to amp up your leadership- and your results- in 2016.
Work Happy.
For more on how to amp up your leadership effectiveness, download the Effective Leadership Exercise below:
Also, check out these great resources:
ABOUT DONNELLY EFFECT: With over 20 years of Disney leadership experience, Mike Donnelly, Chief Experience Officer (CEO) of Donnelly Effect shares his insights on Talent Selection and Hiring, Employee Onboarding, Customer Experience, Service Culture and Leadership- among others. Donnelly Effect is home of the exclusive "World-Class Workshop" series and offers consulting services and keynote addresses to audiences of all sizes and industries. Since 2007, Mike Donnelly has been a contracted Disney Institute Facilitator, delivering Disney customer service training to audiences across the United States.