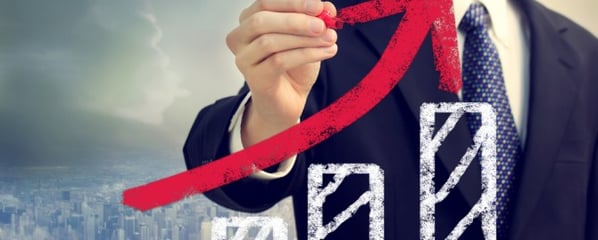 Have you ever been to the food court at the mall and noticed how long some of the lines are at the restaurant windows? How do you choose where to go? Your taste buds and current craving will influence where you buy, but so will time and efficiency. Italian sounds marvelous, but the line at the pizza joint is 10 deep and there are only two employees behind the counter–total bummer. Ultimately, due to convenience, you'll probably chose the salad bar for lunch instead–they only have a 3-minute wait time.


This is a likely customer scenario in today's overcrowded consumer marketplace. Potential fans and repeat customers are bombarded with various consumer product options and are forced to choose every day. Yet, organizations continue to put more focus on trying to maximizing profit without ever considering what, in the big picture, will influence someone's decision to buy their product over and over and over again.
So, what's the right way to establish your company's presence and generate a community of repeat customers?
To cement your place in the market, you must invest in a

"SERVICE FIRST"

mentality.
Most organizations focus on business results first then, if time permits, offer lip service to their people. A prime example of lip service is labor hours–easily defined in the above scenario. Are you using enough people to properly service your customers? Companies who don't (or won't) incorporate enough labor to serve the customer because of cost worries are doing a severe disservice to their overall brand.
Think about it. Your efforts to save a dollar are affecting both your people and your customers. Even if the aforementioned staff waiter had the utmost respect for the customer, waiting in line for 15 minutes to get pizza is sure to leave a bad taste in any customer's mouth. To make matters worse, your staff now feels underappreciated and overworked. Their attitude is sure to bleed through into future customer interactions, ultimately wreaking havoc on your culture.
Create Loyalty, Generate Business:
From my Disney experience, I know three things to be true:
1. Disney really is the

HAPPIEST

place on earth.
2. The sun

RISES

in the east and

SETS

in the west.
3. Customer and employee loyalty

IMPROVES BUSINESS RESULTS.




A better way to optimize your business is to first create loyalty and let the business results take care of themselves. But creating this environment is no small task. Leaders are strongly encouraged to invest resources–both capitol and human–into improving and innovating their customer experience. The experience overhaul should start with loyal employees. After all, front-line employees are the backbone of any great business. A program that supports its employees and arms them with the tools they need to be successful will be your most effective marketing strategy to date!
I've found that when leaders take the time to properly define and diagnose their service culture, the benefits just seem to snowball from there. Improved customer experiences often SAVE money and time, in reduced service recovery efforts, payroll hours, and employee turnover. They also unleash your business to thrive with an army of loyal supporters eager to talk you up with their friends and family.
Who doesn't like the sound of that?
So, have faith in the 'service first' axiom. Then, instill that faith into every executive, leader, manager, and service worker you employ. What is your primary company focus? If it's not centered around LOYALTY, start thinking how you can revamp your process to BETTER SERVE YOUR PEOPLE.
Learn more about how to
DEFINE & CREATE CUSTOMER LOYALTY

with the first two posts in our "customer loyalty" series:

ABOUT MIKE DONNELLY: With over 20 years of Disney leadership experience, Mike Donnelly, Chief Experience Officer (CEO) of Donnelly Effect shares his insights on Talent Selection and Hiring, Employee Onboarding, Customer Experience, Service Culture and Leadership- among others. Donnelly Effect is home of the exclusive "World-Class Workshop" series and offers consulting services and keynote addresses to audiences of all sizes and industries. Since 2007, Mike Donnelly has been a contracted Disney Institute Facilitator, delivering Disney customer service training to audiences across the United States.