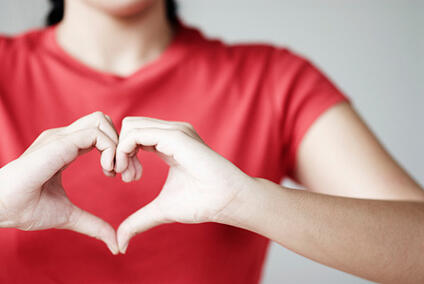 We're often asked, "How do I find employees with great customer service skills?"
This is an excellent question- and one that has a bit of a complicated answer. The answer is complicated because of the reason people ask this question; not the question itself. The reason most people ask this question is because they think: if you want to provide great service, hire front line employees that have great customer service skills. Sounds pretty easy, huh?
Well, yes- finding people with great skills for customer service is fairly simple: through strategic interviewing techniques you can identify people who have a heart for service, and a propensity to deliver great service.
There is a famous story of Zappos founder Tony Heish interviewing the cab driver who drives his potential employees to their interview- to see how the candidate treated the cab driver. If he/she treated the driver well, he deduced that he/she was likely genuinely nice- and worthy of a role at Zappos! This is one way to find such people.

Another great example is Disney. Disney customer service is legendary- their reputation for service precedes them and results in attracting service-minded people to want to work there.
So starting with people that have a heart for service is imperative; it's really tough to infuse great customer service skills into an employee that simply doesn't like serving people. But this is where the concept gets more involved...if you're trying to improve service by simply hiring people who can deliver it well, you're missing ¾ of the equation. The service experience is much more than a direct person to person interaction. If your "place" and "processes" are messed up, and your leaders don't care, it doesn't matter how friendly your people are, your customer will most likely not return or refer.
Think of it this way: if you have great people and illogical customer policies that your great people have to defend; the service experience suffers (and so does the employee experience- more on that later). If you have great people and dirty restrooms, poor signage or a website that doesn't work; the service experience suffers. If you have great front-line people with excellent skills for customer service and leaders that don't care; those employees won't bring their wonderful skills to work much longer.
Bottom line: delivering consistently great service experiences is like a well-balanced ecosystem. People with great service skills are important; but they must be supported by leaders that care, processes that are customer-focused, and a place is service friendly. So the next time you are seeking people with great customer service skills, be sure to create an environment that will enable their skills to thrive!
For more on customer experience, check out these blog posts:
ABOUT DONNELLY EFFECT: With over 20 years of Disney leadership experience, Mike Donnelly, Chief Experience Officer (CEO) of Donnelly Effect shares his insights on Talent Selection and Hiring, Employee Onboarding, Customer Experience, Workplace Culture and Leadership- among others. Donnelly Effect is home of the exclusive "World-Class Workshop" series and offers consulting services and keynote addresses to audiences of all sizes and industries. Since 2007, Mike Donnelly has been a contracted Disney Institute Facilitator, delivering Disney training to audiences across the United States.