Donnelly Effect delivers 17 in '17: 17 actionable SPARKS to ignite your team for better leadership, customer and employee experience and a better bottom line.
Most of us can confidently profess that the good moments outweigh the bad ones in our lives. But in the world of service, the OPPOSITE is usually true. It's often the
BAD

that outweighs the good as we recall our customer experiences.

In fact, when we look back on all the service experiences we've had in our lifetime, they likely boil down into two categories; "yes" and "no". One reaction leaves customers feeling elated and cared for, while the other ignites fury and confusion.

Most service problems occur when the front-line staff must decline a guest request or correct a guest behavior. But approaching customer service as a "yes" or "no" situation is detrimental to your organization's success. The very meaning of the word "no" evokes feelings of dissent, denial, and refusal — none of which do anything to inspire the customer loyalty you strive for.

Luckily, there's a way to remain true to your policies while also pleasing every customer who walks through your doors. You have a chance to say "yes" and "no" at the same time using one key service strategy. It's called offering alternatives.
Redefining the Word

"NO"
It's no secret that businesses thrive when they adhere to guidelines that empower employees and articulate your vision of accommodating service. But even the most adaptable leaders understand the importance of softening the blow and will figure out how to provide the next best option when they can't deliver a hoped solution.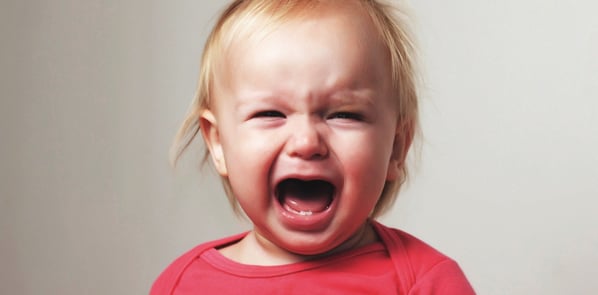 As humans, we are pre-dispositioned to despise the word "no". Look no further than the scene that unfolds when you deny a toddler of anything they ask for. The same could be said for your potential customers.
Leaders must lean on innovation when offering solutions to a potentially dissatisfied customer. Responsible leaders should ask front-line staff which guest requests or behavior they're forced to consistently correct and get creative in their alternative solutions.
Why This Is Effective
Offering alternative solutions as a business method is doubly effective for cultivating growth. It's your best proactive measure for keeping customers engaged, involved, and most importantly, loyal. It also empowers your staff to influence the customer experience in a way they previously could not. Simply put, offering alternatives takes the harsh shock out of "no" and replaces it with joy. Walt Disney's unmatched success is largely in part due to the effort they put forth to ensure every guest gets the unforgettable experience they hoped for upon arrival. To the guest, Disney's effort is perceived as going above and beyond, but to Disney staff, they've simply opened another door.
For example, a customer visiting an ice cream shop will surely be disappointed leaving with anything other than their favorite ice cream flavor. But for whatever reason, you are out of chocolate ice cream just in time for the night rush. Exceptional employees will be primed to provide a happy alternative such as, "We're out of chocolate ice cream…but the rocky road is exceptionally delicious for chocolate lovers like yourself."
Your front-line staff has the power to deliver delightful experiences and are the most influential components to your organization as a result. Remember that even the smallest gestures of effort can be instrumental in shaping a customer's experience.
So as you begin to diagnose your service culture, lean on your most inventive, creative, and resourceful solutions to design a meaningful interaction. Are you doing all you can to spark loyalty? Offering alternatives will help!


Want to BE MORE EFFECTIVE? Follow us to learn every 17 in '17:
Missed our previous SPARKS? Check them out below!

ABOUT MIKE DONNELLY: With over 20 years of Disney leadership experience, Mike Donnelly, Chief Experience Officer (CEO) of Donnelly Effect shares his insights on Talent Selection and Hiring, Employee Onboarding, Customer Experience, Service Culture and Leadership-among others. Donnelly Effect is home of the exclusive "World-Class Workshop" series and offers consulting services and keynote addresses to audiences of all sizes and industries. Since 2007, Mike Donnelly has been a contracted Disney Institute Facilitator, delivering Disney customer service training to audiences across the United States.