Have you heard? National Customer Service Week is October 4, 2021. Established in 1984, the week was a way to raise awareness of the impact customer-facing personnel have on a customer's experience with your brand.

It's important to remember that the intent of NCSW wasn't to focus on the customers but on the employees of an organization.
A long time ago, we published a SPARKS! blog about how to care for your employees. The gist? When you CARE for your people, both your employees AND your customers become LOYAL. National Customer Service Week is the perfect time to reinforce this idea of "care" by acknowledging your Most Valuable People – your employees.
But remember, your efforts this week must be genuine, not fake or forced. True employee appreciation – the kind that breeds loyalty – must be worked for and carefully cultivated. Show your team that you care by actively creating a supportive culture, driven in part by NCSW.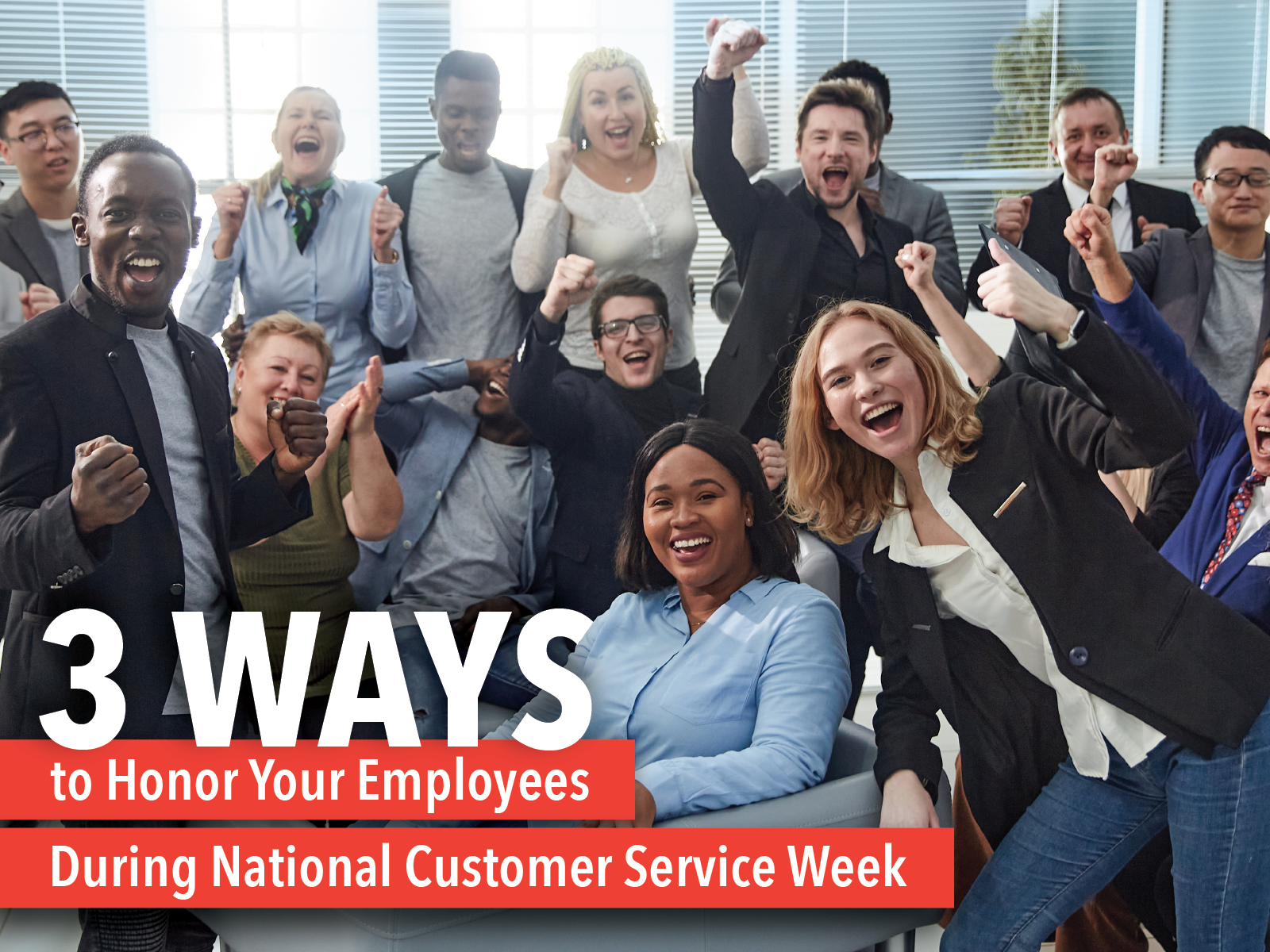 Here are three ways you can celebrate National Customer Service Week:


Recognize:
Most importantly, this week is about employee recognition. It's about finding small ways to ignite that inner glow that comes with knowing an achievement has been noticed, appreciated, and celebrated.
Little things matter most when caring for – and thanking – your people. A framed certificate of achievement, a gift card to their favorite restaurant, a paid day off to volunteer with an organization they care about … these are simple ways to leverage your employee recognition program to celebrate National Customer Service Week.


Support:
Provide information to help your organization focus on the impact that customer service has on the satisfaction, loyalty, and experience of your customers. Remind your team about the mission, your story, and the role each person plays in achieving organizational goals.
Empower:
Give employees a voice by regularly soliciting and acting on their feedback. How are they feeling? What do they need to succeed? Front line employees see the business in ways you cannot, and often have great ideas for process improvement and customer impact. Use this week to listen. Involve them in your decisions that impact their role.
THE BOTTOM LINE:
Vested employees make an organization unbeatable. This week – and every week – energize your team through recognition, gratitude, and support.
Tell us, how are you planning to celebrate National Customer Service Week?
---

Want to be more EFFECTIVE? Follow us on the journey:
Mike Donnelly is a recognized expert, keynote speaker, facilitator and consultant in customer service and leadership development. Leveraging 20+ years of experience from The Walt Disney Company, he and his team help destination location clients and clients in various customer-facing industries create customer loyalty to achieve positive business results. Learn more at www.DonnellyEffect.com.