Hyper-Personalized Learning Services are the Key to Inspired Customer Experiences: We're Launching a YOU-Focused Subscription Service!
Mark post-covid customer service as another casualty of the global pandemic. While post-pandemic customer service seems to be in freefall, the good news is, organizations that compete on service have a significant opportunity to step up and win. We want to help you win.

To do that, we're launching a subscription-based consulting service focused solely on improving customer service worldwide.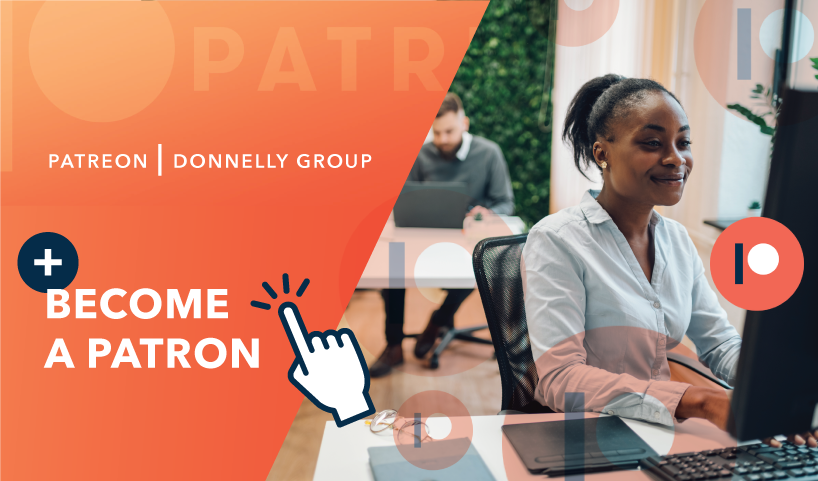 Our service is not like the subscriptions you and I know from the past—those daily newspapers or quarterly magazines you paid for by mail. Does anyone remember Boys' Life, the ultimate scouting magazine from back in the day? This image-rich print was a childhood staple, but our new subscription-based service isn't like that. Nor can we compare it to video streaming services like Netflix and Disney+.
This Donnelly Group offering puts value-based learning at its center, allowing leaders and organizations to interact with the service and gobble up customized content that improves business results.


What is the Professional Services Subscription Model?
It's custom, close, hyper-focused strategies tailored to your unique needs. Superior customer service at it's heart is about making people feel special, important, and empowered. Simply put, this new service is our proven approach to customer loyalty in action.
Customers are more apt to return if businesses provide quality at an affordable price—as a leader you already know this.
The trouble is, the word "quality" means something different for every business and every person. What works for one organization won't work for another. Again, you already know this to be true.
Bringing Back World-Class Service via Personalized Learning Experiences
When customer service is done right, organizations will offer value, convenience, and personalized offerings that make customers feel special and appreciated.
We built our subscription-based offering using this exact model: Offering convenient, tailored service insights and strategies that foster stability and growth, which you'll take and implement in your organization your people and your customers.
Become a Patron Today!

Great customer experiences represent a unique opportunity to make a positive emotional connection, and positive emotional connections lead to positive business results. Connect with us and learn more—no high-dollar HR budget needed.


Patreon/DonnellyGroup
Very Important Patron (VIP): $499 per month includes:
Welcome call and personalized needs assessment from Mike

Monthly invitation and access to our exclusive subscriber virtual meetings

Individual and custom CX solutions

Personalized Donnelly Group VIP coffee mug


So, how will you capitalize on the rise in lackluster service post-pandemic? Will you continue bolstering and reinforcing your current loyalty processes or will you pivot ever so slightly to address a need missing from other organizations? Join us on Patreon so we can talk about how your team can bring back world-class service today!
---

Want to be more EFFECTIVE? Follow us on the journey:
Mike Donnelly is a recognized expert, keynote speaker, facilitator and consultant in customer service and leadership development. Leveraging 20+ years of experience from The Walt Disney Company, he and his team help destination location clients and clients in various customer-facing industries create customer loyalty to achieve positive business results. Learn more at www.DonnellyEffect.com.