Post-covid customer service another casualty of the global pandemic.


ANNAPOLIS, MD. July 11, 2022 – Today the Donnelly Group Inc. announced the launch of a subscription-based consulting service focused solely on improving customer service worldwide.
"Our group has seen post-pandemic customer service decline drastically. We think that organizations who compete on service have a significant opportunity to differentiate themselves," says Michael Donnelly, CEO of The Donnelly Group.
Patreon/Donnelly Group subscribers finally get that opportunity to compete, only this time, armed with custom service strategies they can adapt and implement in their organizations.
Each month, subscribers will gain new customer service insights and strategies via our exclusive, subscriber-only, virtual huddle meetings. "Think of it as an uplifting best-practices session with like-minded industry leaders. I love that this platform allows us to connect and offer value to most every organization—even those without big dollar HR budgets."


All subscribers will receive:
A personalized Donnelly Group coffee mug
A personal welcome call and needs assessment from Mike
A monthly invitation and access to our exclusive subscriber virtual meetings

Why subscribe?
Because great customer experiences represent a unique opportunity to make a positive emotional connection, and positive emotional connections lead to positive business results.
"A culture of service WILL erode over time unless it is continually reinforced, celebrated, and rewarded.
"I'm so very excited to create, meet, and lead this group! We're going to make a difference in customer service worldwide and that is a very rewarding mission." -Mike Donnelly.
Find subscription information at Patreon/Donnelly Group.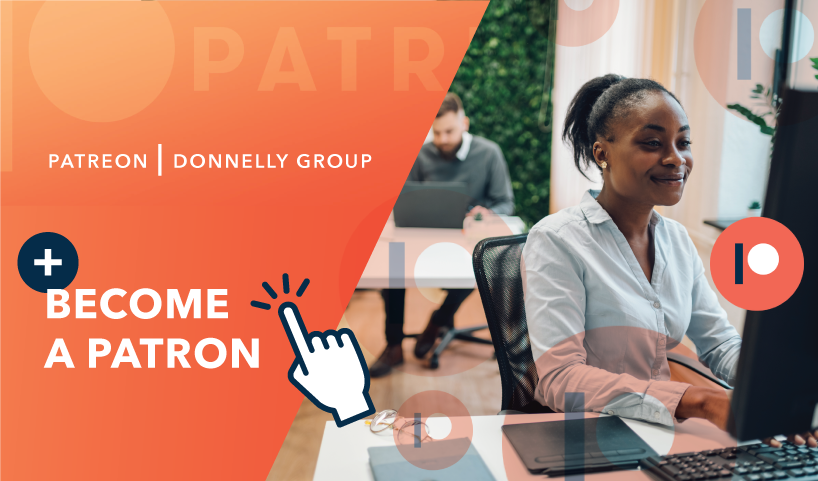 Since 1997, The Donnelly Group has been improving the customer experience of their clients by leveraging their extensive classic-Disney leadership experience.
Contact Information:
The Donnelly Group
Michael J. Donnelly
(410) 212-4471
Mike@DonnellyEffect.com
---

Want to be more EFFECTIVE? Follow us on the journey:
Mike Donnelly is a recognized expert, keynote speaker, facilitator and consultant in customer service and leadership development. Leveraging 20+ years of experience from The Walt Disney Company, he and his team help destination location clients and clients in various customer-facing industries create customer loyalty to achieve positive business results. Learn more at www.DonnellyEffect.com.