Why organizations with well-defined missions achieve better results.


To connect with your customers, you need a mission and a vision. Here's your "duh!" statement for the week: a clear vision helps attract customers.
Mission statements are a powerful tool for aligning and promoting your business by simply answering the question, "Why do we exist?" When you can quickly and easily answer this question, your mission statement creates a direction you and your staff can follow. Your customers can then also follow suit, shaping your goals and, ultimately, your impact.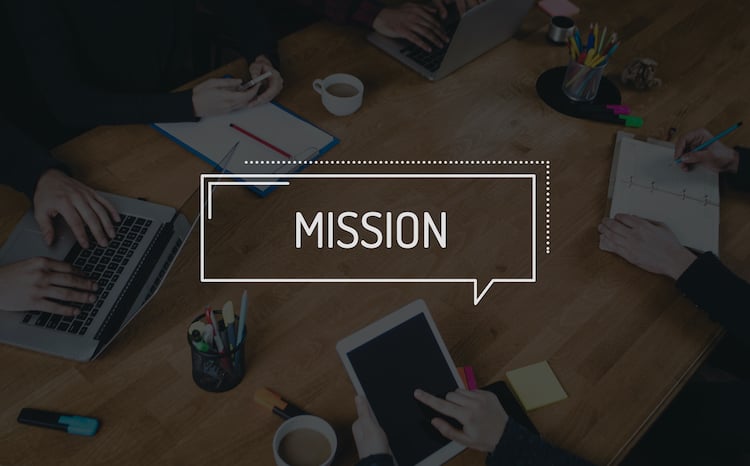 Any good company mission statement addresses the who, what, where, when, and why — the latter being the most important. Organizations that can effectively communicate the "why" are more effective at generating trust and loyalty.
Don't believe us? We wrote today's blog post by pulling from our own experience reshaping our mission. You see, The Donnelly Group spent much of 2022 defining who our ideal customers are and how we can serve them better than anyone else. To do this, we circled back to our mission and realized we needed to get more specific about why we're here. For example, we could write blog posts and share content on LinkedIn until our heart's content, but we know better than to run without direction.
So, we put a laser focus on what we do, how we help people, and why what we do is important. Our new findings will help inform every. single. word. we communicate to our customers and the public. (Want a sneak peek? Take a look at our new website!)
It's easy to explain what you do (i.e., custom customer service and leadership development training programs), but pinpointing why you exist requires digging a little deeper.


For starters, try answering these questions to define your company's purpose:


What does your business do for your customers and employees?
How do your processes and strategies differ from competitors?
Who do you serve?
Why do you exist? Why do you believe in what you're doing?

A clearly-defined mission shapes every single department, process, workflow, and product. It becomes the scalable, replicable framework for your services, people, and processes.


It's important to know your vision and mission as you think about overhauling processes within your organization (guest arrivals, property protection, onboarding/orientation, etc.). Your company strategies will be made based on these core values, which include setting priorities, allocating resources, and ensuring everyone works towards common goals and objectives.
Pinpointing your "laser focus" is not an overnight task. For us, finding it took some intense reflection and honest conversations about the goals we set and what we needed to change internally to achieve them. In the end, we found our answer hiding somewhere between our mission and our vision. It's where we suspect you find it, as well.
As you set growth objectives this year, we hope you'll prioritize mission-driven work. It gives direction, lends clarity, fosters customer engagement, and inspires loyalty – at least, that's what it did for us!


If you need help determining where exactly to point your laser, it'd be our honor to help you. Let's
connect to spark change, shall we?
---

Want to be more EFFECTIVE? Follow us on the journey:
Mike Donnelly is a recognized expert, keynote speaker, facilitator and consultant in customer service and leadership development. Leveraging 20+ years of experience from The Walt Disney Company, he and his team help destination location clients and clients in various customer-facing industries create customer loyalty to achieve positive business results. Learn more at www.DonnellyEffect.com.