Your latest candidate signed your offer letter and agreed to a start date—congrats! Now what?


The period between accepting an offer and new hire orientation is a vital part of employee onboarding. Yet, many organizations (unintentionally) go dark while they compile the resources needed to begin orientation.
If you wait until day one to engage a new hire, you've already missed an opportunity: offer regret, shift shock, and new hire no-shows increase when onboarding experiences fall short of employee expectations.
Left to linger, your new hires struggle with anxiety while waiting to start a new job: Where do I go on day one, and what will they expect of me?
"Pre-boarding" is a great way to connect the hiring and onboarding stages. Pre-boarding programs generate excitement, forge employee/company connections, and prepare your people to thrive. Your most effective engagement tool? The New Hire Welcome Letter.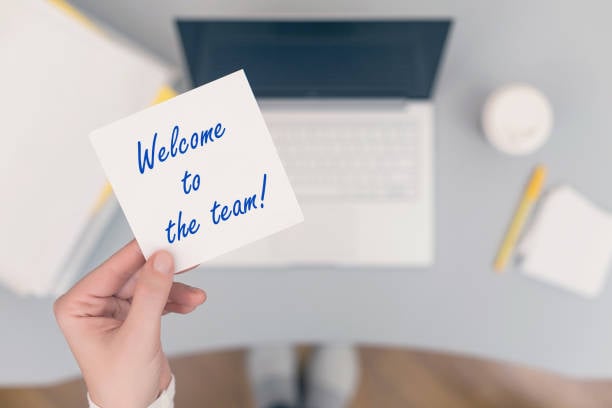 Add a new hire welcome letter to your pre-boarding checklist that calms nerves and sets expectations.

A new hire welcome letter is different from onboarding paperwork like I-9s and direct deposit forms—it is a critical resource that details what to expect on their first day and provides the necessary context they need to jump in feet-first without confusion.
Done right, new hire welcome letters will:
Help employees feel less overwhelmed by the information they'll learn during orientation
Allow employees to get started on onboarding items quickly
Outline job expectations in written form
Generate excitement about how their role is critical to the company's mission
Answer common questions proactively
5 things to include in your new hire welcome letter
Your "red carpet" welcome should begin after they've signed the job offer but before their first day. This letter will reassure them of their choice to work for your organization and preview their first few days with you. Some ideas for what to include in your letter include:
1. Form completions: Invite your people to get a head start on paperwork so they can dive into day one focused on internalizing everything else. Make a list of tasks for new hires to work through, including accessing payroll software, adding personal details to the company directory, and completing I-9 and payroll documents.
2. Access keys and login credentials: If your new hire needs a timecard or ID badge, tell them where to find theirs upon arrival. If they need to activate company accounts such as email, Slack, or another productivity tool, provide instructions on how to do it or details on who will help them on day one as part of their orientation schedule.
3. Calendar invites for onboarding schedule: Alleviate a large portion of new hire stressors by outlining an onboarding schedule before they start. Send company invites for virtual meetings, or define a timeline of events (with room locations), so your team knows exactly where to be and when.
4. Position and team details: Describe the details unique to their job and team, as well as the resources available to help them do their job well.
5. Answers to common "FAQs": If you've hired people in the past, it's easy to predict the common questions every employee asks during orientation. Ease first-day jitters with an FAQ section that addresses when to arrive, where to park, what to wear, where to direct questions, how to log onto their computers, lunch options, and more.
BONUS: New hire gifts: Though optional, gifts or promotional materials help new hires feel like part of the team. Hats, t-shirts, water bottles, or other items delivered before their first day can be a welcome surprise that also helps generate excitement.
Puting it all together: New hire welcome letter templates
Ready to supplement your orientation program? Join us @ www.patreon.com/DonnellyGroup to access our New Hire Welcome Letter templates and gain monthly, personalized support from our awesome Donnelly Group team.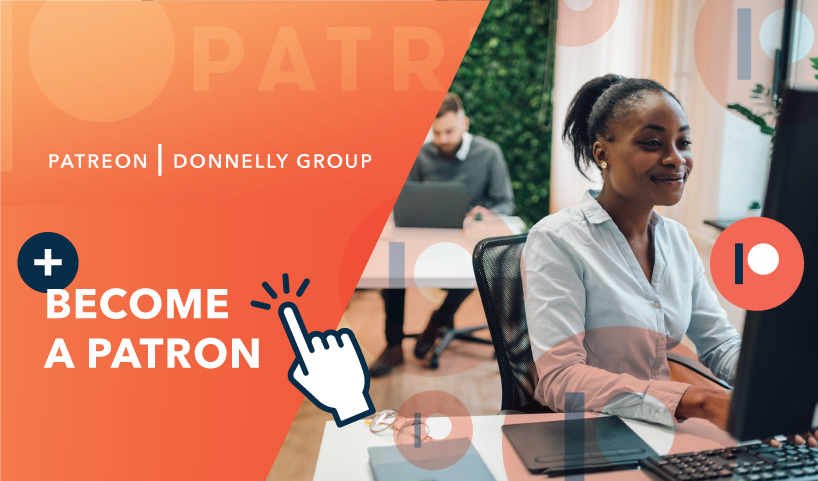 ---

Want to be more EFFECTIVE? Follow us on the journey:
Mike Donnelly is a recognized expert, keynote speaker, facilitator and consultant in customer service and leadership development. Leveraging 20+ years of experience from The Walt Disney Company, he and his team help destination location clients and clients in various customer-facing industries create customer loyalty to achieve positive business results. Learn more at www.DonnellyEffect.com.