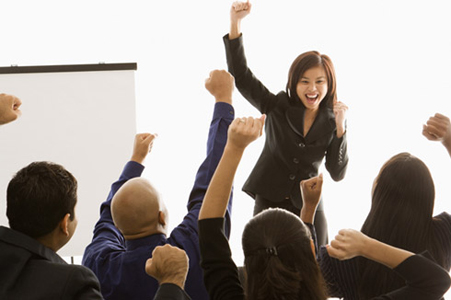 Several members of our team just returned from their annual pilgrimage to the National Storytelling Festival in beautiful and historic Jonesborough, Tennessee. What would interest them in storytelling? Furthermore: what does storytelling have to do with customer experience, employee engagement, leadership development and workplace culture? The short answer: a LOT!
The concept of storytelling, or story-based learning, is finally getting its due respect in the business world. While successful organizations have optimized this tactic for years (i.e. Disney, Nike, Proctor & Gamble, World Bank), more and more are now realizing and lauding its benefits.
See How to Use Storytelling as a Leadership Tool
The fact is:
Stories connect with emotion. Emotion drives decisions.
Consider this:
The part of the brain that controls decision making is in the emotional not the analytical part of the brain. According to the National Institute of Health, "The frontal lobe...regulates decision making, problem solving, control of purposeful behaviors, consciousness, and emotions." Stories help analytical data and figures come alive: this data has no place to store or save in our minds unless they are attached to an emotion.
Story -based learning goes even beyond simple emotion because it is through experiences where people retain emotion and through stories where they deliver it back and share emotion.
Memories are simply emotions attached to events.
When you repeat a story, you are not just sharing the facts and creating an emotional tie, you are in essence exemplifying your values and beliefs. As a leader, father, or friend- the stories that you choose to repeat-and the ones that you hold dear-reveal a lot about your own values and beliefs.
So let's get to the point:
Stories convey values. When leaders recount specific stories in a workplace environment, the audience picks up what the leader values. When this is aligned with organizational values, and happens consistently throughout the organization, behaviors are supported and a culture begins to take shape-or better yet- gets strengthened.

Stories drive desired behavior. A very basic example- After hearing a scary ghost story, the listeners inevitably want to walk in groups, dart towards light and avoid zombies at all costs! In the absence of hearing that story- their behavior would have been much different. Stories are how people learn and share experience, and stories drive behavior.

Stories help people internalize situations. When you hear a story- how many times have you put yourself into it and think, "What would I have done in that situation?" Or, "When I was in that situation, I did this..." It is human nature to try and connect yourself to the story. This is brilliant for leaders who are trying to exemplify, shape and support behavior. Think of the power of story -over any other communication tool- in transforming behavior and results.
Here's what Mike has to say:
If you think storytelling is fluff... think again!
To further your storytelling skills and learn how to craft stories that will benefit your organization, download our 8-Minute Story Builder today!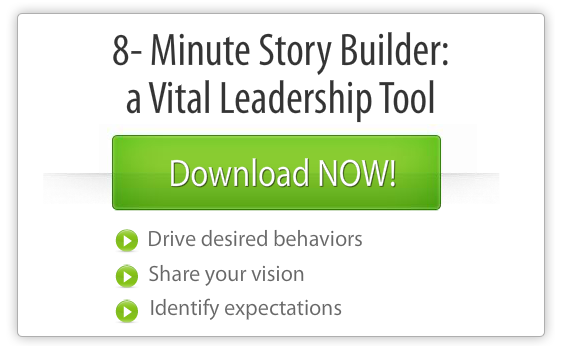 ABOUT DONNELLY EFFECT: With over 20 years of Disney leadership experience, Mike Donnelly, Chief Experience Officer (CEO) of Donnelly Effect shares his insights on Talent Selection and Hiring, Employee Onboarding, Customer Experience, Workplace Culture and Leadership- among others. Donnelly Effect is home of the exclusive "World-Class Workshop" series and offers consulting services and keynote addresses to audiences of all sizes and industries. Since 2004, Mike Donnelly has been a contracted Disney Institute Facilitator, delivering Disney training to audiences across the United States.