I think the reason I follow sports so closely is because I love the nostalgia that fandom is rooted in. Being a fan means buying into the traditions and relishing the memories that come with such devotion and loyalty

.


If you listened to the radio way back when, then chances are you loved Chick Hearn broadcasting Lakers games.
I'm sure you remember exactly who you were with when you watched fans toss ballcaps onto the ice after Wayne Gretzy scored his first (and last) hat trick.
And I bet you (and every other American) eat pumpkin pie while watching the Cowboys and Lions play on Thanksgiving Day – even if your loyalties lie with another team. Or chase that same feeling of pride when your favorite soccer players thrust their arms out to the side, like airplane wings, after scoring a goal.
What I'm trying to say is that traditions matter.
Traditions stick.
Traditions help make sports teams a part of their community.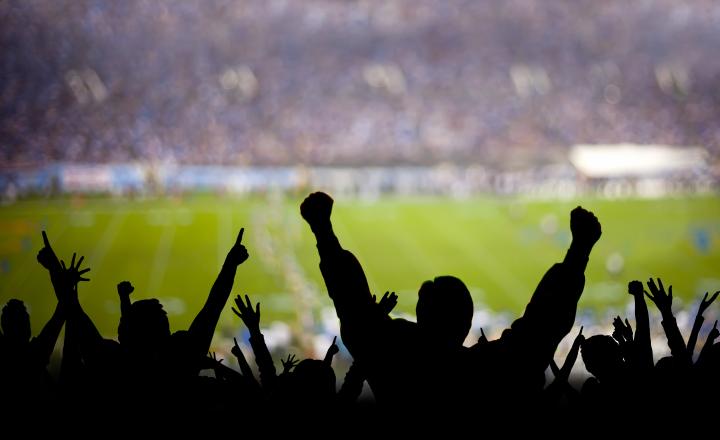 Fans and families count on traditions when they plan to spend their afternoons and weekends cheering on their team. In fact, they'll return again and again to places they trust to deliver a memorable experience. As organizations strive to define the fan experience, they must do so with traditions in mind.
But here's the key: Memorable fan experiences should combine two types of traditions: heritage-based traditions and service-based traditions.
Leveraging Heritage-based Traditions to Fuel Service-based Traditions.
Emotionally connected fans want to feel something when they watch their teams play. You know the feelings I'm talking about: The internal buzz you get as you descend the ballpark bleachers, hotdog in hand, and immerse yourself in a crowd that radiates with energy. Or the sense of belonging that comes with (anxiously) supporting a player on the verge of a record-breaking season.
In fact, fans have come to expect these emotional tugs – and organizations must do all they can to deliver them. Heritage-based traditions, the ones that evoke feelings and connect generations of fans to a loyal cause, should be supported and reinforced by service-based traditions, the everyday programs, processes, and principles that shape an organization's service culture.
Promoting a Long-Term Commitment to Service
Since every person in an organization is a brand ambassador, every team member/fan interaction will either build on or detract from the experience. That said, it's easy for employees to get complacent over time and forget the small service-backed details that can significantly impact the experience. (Think: making eye contact and smiling at every fan, standing up straight, or offering helpful information – even after being asked the same question 500 times a day.)
To define an organization's service principles and inspire lasting change, leaders should pull inspiration from its history, mission, and story.
Employees, like fans, are more apt to buy in and commit to things they feel an emotional connection with. When all employees understand and embrace the narrative, they develop a sense of pride and become empowered to deliver exceptional customer service consistently.
Before ever engaging fans, what if leaders aligned their employees to the organization's north star – their non-negotiable "traditions" that infuse every other company process?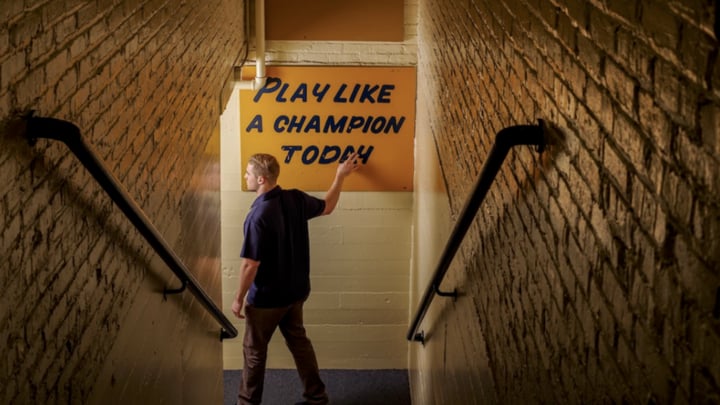 Defining the purpose first makes it easier to encourage all stakeholders (including team members, contractors, sponsors, suppliers, investors, media, etc.) to commit to communicating, celebrating, and applying their "traditions" to customers and fans.
It's OK to get a little nostalgic here. In fact, we encourage it. You can't genuinely connect to fans without first deciding how you want them to feel.
So tell us: What is your north star? What is your story? What are your traditions? And what does "game day success" look like to you?
Your answers to these questions are what will help inspire stronger, more scalable service principles that withstand generations.
When you're ready to design an experience program that connects the heart and the mind, get in touch with us here. Until then, you can find me debating the Los Angeles Chargers' chances of success with my wife and kids every Sunday this fall.
---

Want to be more EFFECTIVE? Follow us on the journey:
Mike Donnelly is a recognized expert, keynote speaker, facilitator and consultant in customer service and leadership development. Leveraging 20+ years of experience from The Walt Disney Company, he and his team help destination location clients and clients in various customer-facing industries create customer loyalty to achieve positive business results. Learn more at www.DonnellyEffect.com.