It's February 2022. Let's start thinking about Christmas—seriously.
Many of us, the new year marks an opportunity for a fresh start. Now is a great time to recalibrate and focus on elevating your leadership, so 2022 can finally be the year you are more proactive and less reactive.


Starting the year with a plan for your leadership will ensure a more purposeful year. If envisioning your leadership overview feels difficult, backtrack. Think about what you hope to say to your organization at your year-end Christmas party.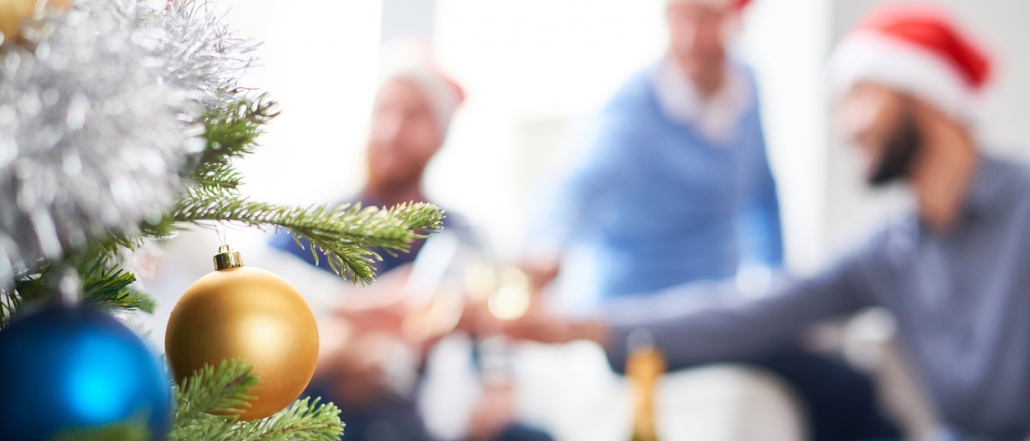 The Christmas party wrap-up is a feel-good pat on the back, a company-wide "thank you" for the efforts made in achieving preset goals. The content of that speech can also provide a great framework for your 2022 leader's checklist. Just start from the end and work back.


1. Evaluate your past year.
What were your successes and your misses? What about the past do you want to bring with you to the future?
2. Take stock of your present.
How is your team feeling, and what is the overall vibe across the organization? Are they energized, inspired, exhausted, confused, or unprepared?
3. Envision your future.
Where do you see your teams a month from now? A year from now? What actions must be taken to achieve those goals?



Considering your past, present, and future will help ink your checklist. We've also included a few actions below you can take to be a purposeful, effective, and exceptional leader in 2022:


Define a 2022 mission or slogan:
Our work is more purposeful and results-driven when we work toward a common goal. Communicate your vision for 2022: put a name on it, define the narrative, create clarity. Provide monthly, quarterly, and annual goals for the team (or at whatever cadence works for you) and allow your roadmap to shape meetings, coaching, and processes throughout the year.


Introduce kickoff meetings:
Once you have goal clarity, hold team and individual kickoff meetings to align individuals and teams. These meetings could be broad departmental meetings that communicate team roles and responsibilities every quarter, or more frequent weekly team meetings to address concerns, obstacles, process changes, new initiatives, and wins.


Purge:
As you work to define future goals, they may highlight past or present processes that no longer work. Consider this a spring cleaning in winter. Have your team weigh in on things they feel like have lost their purpose—meetings, rituals, programs, scripts are all up for grabs.


Recognize and appreciate:
Rewarding effort and showing genuine appreciation to your employees should be on-going. Mark this as its own checklist item to serve as your constant reminder that a handwritten thank you note, an email, or a small gift, rewarding excellent performance is part of your job as a leader.


Encourage wellness:
Like rewarded employees, nurtured employees are more loyal and competent. In 2022, think about how you can prioritize and encourage wellness across your organization. Create an employee calendar full of birthdays and work anniversaries so you can acknowledge the occasions. Even better, lead by example. Model good boundaries and urge your employees to take time off (guilt-free), work reasonable hours, and disconnect from work when away. They'll be more productive upon return and less likely to burnout in July.


Coach up:
In 2022, think about how you can build leadership within. Identify your top performers—both on the front lines and in supervisory positions—and schedule time to raise them up. This year can be the year that you lead with purpose, scheduling and prioritizing recurring coaching sessions at the start to unlock your people potential.


Look within:
A checklist for leaders wouldn't be complete without addressing introspection. Just like a worn-out employee cannot delight and deliver, a worn-out leader cannot lead and inspire. I'm sure you've already penciled in some time for "strategic thinking" and organizational growth, but what about your growth and your development? What do you need to be the best leader, and in what areas can you improve upon to motivate and truly shape a culture of service? Schedule some time to center yourself.


Leaders who take time to plan and commit are more likely to inspire every employee to learn, care and deliver, which results in a stronger and more productive organization. Adjust this checklist to your company or create one on your own. I don't know about you, but I'm getting excited about the holiday season…aren't you? We can't wait to hear your speech!
---

Want to be more EFFECTIVE? Follow us on the journey:
Mike Donnelly is a recognized expert, keynote speaker, facilitator and consultant in customer service and leadership development. Leveraging 20+ years of experience from The Walt Disney Company, he and his team help destination location clients and clients in various customer-facing industries create customer loyalty to achieve positive business results. Learn more at www.DonnellyEffect.com.