Does your organization know the secrets to executing an effective employee onboarding program?
Whether you are creating a new program, or upgrading and existing one, these secrets will help you create a winning employee onboarding process.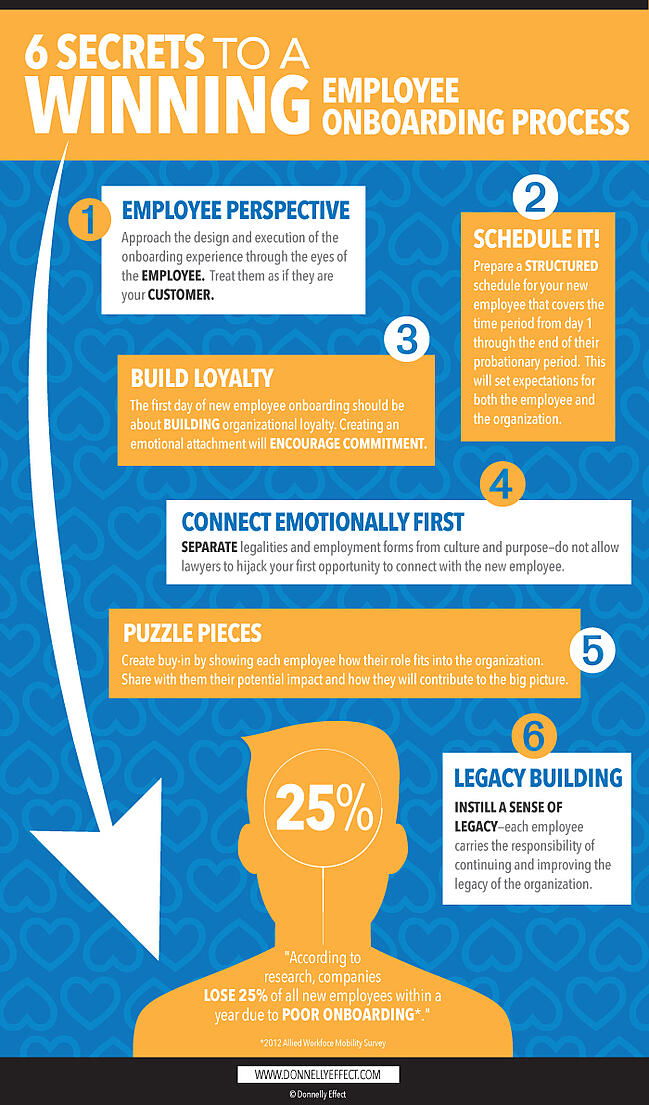 A winning employee onboarding process, developed and executed per world-class standards:
Sets clear expectations
Helps share your story
Fosters loyalty in employees
Connects emotionally to your mission
Ignites employee engagement and commitment
Provides smooth and efficient transitions into new roles
Boosts financial performance and metrics
Share these secrets with your team and begin to create (or upgrade) your New Employee Onboarding Process, today!
For a FREE diagram of the New Employee Onboarding Process, please download below!
Additional resources:
ABOUT DONNELLY EFFECT: With over 20 years of Disney leadership experience, Mike Donnelly, Chief Experience Officer (CEO) of Donnelly Effect shares his insights on Talent Selection and Hiring, Employee Onboarding, Customer Experience, Workplace Culture and Leadership- among others. Donnelly Effect is home of the exclusive "World-Class Workshop" series and offers consulting services and keynote addresses to audiences of all sizes and industries. Since 2007, Mike Donnelly has been a contracted Disney Institute Facilitator, delivering Disney training to audiences across the United States.