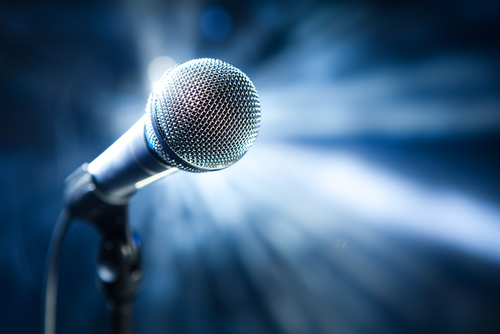 In a previous post, Who is Facilitating Your New Employee Orientation, and Why?, we explored the importance of choosing the right person/people to facilitate your organization's new employee orientation experience. Now that we have absorbed this concept- we'll address the next question:
HOW do we choose these awesome new employee orientation facilitators?
It's American Idol season, so we thought it appropriate to take a page from the iconic singing competition...the audition page, that is. Inasmuch as an on-the-job interview is designed to get to the most real behaviors and skills of a job applicant, the facilitator audition is designed to get to the real skills and talent of the onboarding facilitator; and you can make it a bit of an experience along the way. Here's a Top 10 List of the ideal ways to address and prepare for the facilitator auditions to create a bit of your own American Idol experience:
A senior leader is identified who will champion the program (preferably an executive or CEO).
The program - and the role- are given a cool name (not New Employee Orientation Facilitator).
Announcements and messaging about the audition are sent out from program champion in plenty of time and with much celebration (go to each city if your organization supports it).
The auditions take place in your newly designed training room (more on that in an upcoming blog).
The environment is a relaxed vibe that supports and encourages the auditioning candidate.
Candidates present about 5 minutes on a subject of their choice; because presenting about what they know allows their true style to emerge.
The "judge's" panel consists of 3-5 people from various departments; and is friendly, welcoming and laid back (think Keith, Harry and Jennifer; NOT Simon...).
Everyone gets kudos for auditioning; because it's no easy task. Everyone receives constructive feedback- ideally on-the-spot, and if not, then very soon after.
Facilitators are selected and announced throughout the organization with much fanfare (but not on national television...).
Facilitators receive celebration kick-off with executive support and formal training packets (and a million dollar contract if ya got one!).
Ok- so it's American Idol without the initial drama and the crazies. Nevertheless, an audition process not only allows employees to try their hand at something great that benefits the organization and their personal and professional growth, it also solidifies the importance of how you welcome new employees into your organization.
And if this all seems too much for your smaller organization- no problem! Simply modify the scope while preserving the intent of the actions of each of the steps above. When done well, people will be clamoring for the privilege to be "The Next American Idol New Employee Orientation Facilitator (Insert cool name HERE)"!
For more information on creating a World-Class New Employee Orientation program, check out these resources:
ABOUT DONNELLY EFFECT: With over 20 years of Disney leadership experience, Mike Donnelly, Chief Experience Officer (CEO) of Donnelly Effect specializes in helping organizations build customer loyalty through organizational, leadership and employee development. Donnelly Effect is home of the exclusive "World-Class Workshop" series and offers consulting services and keynote addresses to audiences of all sizes and industries. Since 2007, Mike Donnelly has been a contracted Disney Institute Facilitator, delivering Disney training to audiences across the United States.