Customer expectations are continuing to rise. When bombarded with countless businesses and brands all fighting for their loyalty, customers are on the hunt for companies that just "get it." People are craving businesses who prioritize authenticity, competence, and personalization over nearly everything else.
Placing the guest experience before profit margins is no easy feat, but those who are able to strike the balance connect with the No. 1 differentiator in business.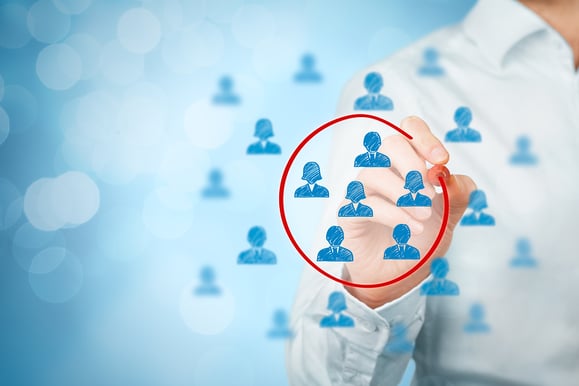 Experiences matter

MOST
The power to create memorable service interactions lies with your most inspired and engaged employees who influence both your teams and your customers at once.
In examining customer loyalty, it's the experiences that matter most. Customers expect businesses to put their best foot forward every time at every stage. With the goal of sparking the desire to RETURN and REFER, great leaders find ways to prioritize service while also paying attention to their bottom line. Doing so all relates back to the customer – and your employees responsible for creating and shaping those meaningful interactions.
Shine a light on your

Most Valuable Employees
Your most intuitive employees are your most valuable employees. Leaders should leverage their best people to help consistently deliver world-class service. Here are a few ways you can use them to ignite your team and shape your service experience.
1. Leverage them on the front line.
Ensure inspired service from the start by placing your most engaged and excited people upfront to represent your organization in its best light. Plus, customers are more likely to forgive a lackluster service interaction deeper into the experience if they received a positive interaction at the beginning of the process.



2. Leverage them as process improvers.
Lean on your people for insight on how to make your service teams and processes better. While on the front line, have they noticed a common deterrence/issue among customers? Is there a gap in service somewhere that should be addressed? You'd be surprised at how valuable these employees are for proposing new ideas when they're entrenched in the details.
3. Leverage them for cross training.
Allow your best people to set the standard for service by using them in your training and development initiatives. Not only does this added level of respect and responsibility reward your most valuable team members, but it also empowers other employees who are not yet performing to their potential rise to the occasion. Make sure to compensate the additional responsibilities.


4. Leverage them as culture leaders.
Let your most responsible and authentic people influence your company's culture by becoming culture ambassadors. Develop programs that encourage trust and ongoing feedback within your teams, then let your best employees lead and share them with others. Employee-led committees will help foster additional leadership skills and inspire your entire organization to be better always.

There is no question that true "all-star" employees are hard to find. When you do, nurture and leverage their abilities for good.
If your business is searching for more effective ways to involve your best employees, try inviting them to help inspire better service, culture, and morale among your organization. You'll be surprised at the difference it makes.


---
Want to BE MORE EFFECTIVE? Follow us on the journey:
ABOUT MIKE DONNELLY
: With over 20 years of Disney leadership experience, Mike Donnelly, Chief Experience Officer (CEO) of Donnelly Effect shares his insights on Talent Selection and Hiring, Employee Onboarding, Customer Experience, Service Culture and Leadership-among others. Donnelly Effect is home of the exclusive "World-Class Workshop" series and offers consulting services and keynote addresses to audiences of all sizes and industries. Since 2007, Mike Donnelly has been a contracted Disney Institute Facilitator, delivering Disney customer service training to audiences across the United States.